We are a group of ordinary people who get together to worship God and to pray for and encourage one another in their faith. Sometimes the walk is easy and sometimes difficult. One thing for sure, it's really a life changing experience.

We are people just like you. We're paying off mortgages, trying to raise our kids as best we can. We are a mixture of blue and white-collar workers. Amongst us are teachers, sales people, truck drivers, accountants and managers. Some of our mums choose to stay at home full-time, while others also work for pay.

So what is it that draws us together as a church family? It is our mutual love for Jesus Christ, for us, uniquely the Son of God. We warmly invite you to come and join us, no matter who you are or where you come from.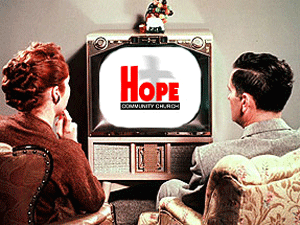 As a church we have a vision that is summarized by the motto "Proclaiming Jesus, Transforming Lives."

We proclaim Jesus because we believe that he is God's answer to humankind's greatest problem. All people have sinned against God and are therefore separated from Him. However Jesus came and paid the penalty for our sin when he died on the cross. In response God calls us to repent and make Jesus the Lord of our life. This means turning away from living for ourselves to live for God instead. In place of being self-directed, we become God-directed. Far from losing our personalities, we become free to be the people God intended us to be.

When we respond in this manner we can experience the life transforming power of God. This occurs because we are now in a right relationship with God, which brings freedom, hope, peace, and joy. Although our lives are not sheltered from difficulties or struggles, this relationship with God, made possible by Jesus, equips us to deal with such challenges.
We will proclaim and live out the dynamic Gospel of Jesus Christ to transform the lives of families and individuals in Casey and beyond. By establishing people within supportive church relationships they will be encouraged to love and obey God.

We want to share the inheritance of the awesome life that God has promised us through faith in Jesus.
Hope Community Church began in 1994 as the Community Alliance Church. We are part of the worldwide Christian and Missionary Alliance (CMA). The Alliance began in 1887 and now has over 2 million church members with missionaries in over 50 countries. We stand firmly in the mainstream of over 2000 years of Christian heritage. For more information on the Christian and Missionary Alliance Australia, visit their websire: www.cma.org.au
We welcome any visitors to our church whether you are a committed Christian or even if you never been to church before. Our Sunday service is held at the Oatlands Primary School Gym on Kurrajong Road, Narre Warren (about 40km south east of Melbourne, Melway reference 110 G1).


We are pretty laid back. Though we treat our faith seriously we don't take ourselves too seriously....if it's hot you can wear shorts and thongs OK! Our Sunday service is a major part of connecting with others. Though we meet then, there are many other opportunities to connect informally. Whether it's a progressive lunch, a bible study, a ladies' or men's group event or a "Hope Day Out" event, we believe church is not defined by the building it meets in nor the people who just come on a Sunday.